Today we continued our learning experience at the
Hong Kong Exchange (HKEx), where we met with the Assistant Vice President of the Corporate Communications Department, Scott Sapp. Mr. Sapp gave us a detailed overview of common transactions, operations, and statistics about the capital markets in Hong Kong. While the HKEx is currently ranked 9th in market capitalization among global securities markets, it is expected to advance in standing as large institutions such as the Industry and Commerce Bank of China and the Agriculture Bank of China look to go public.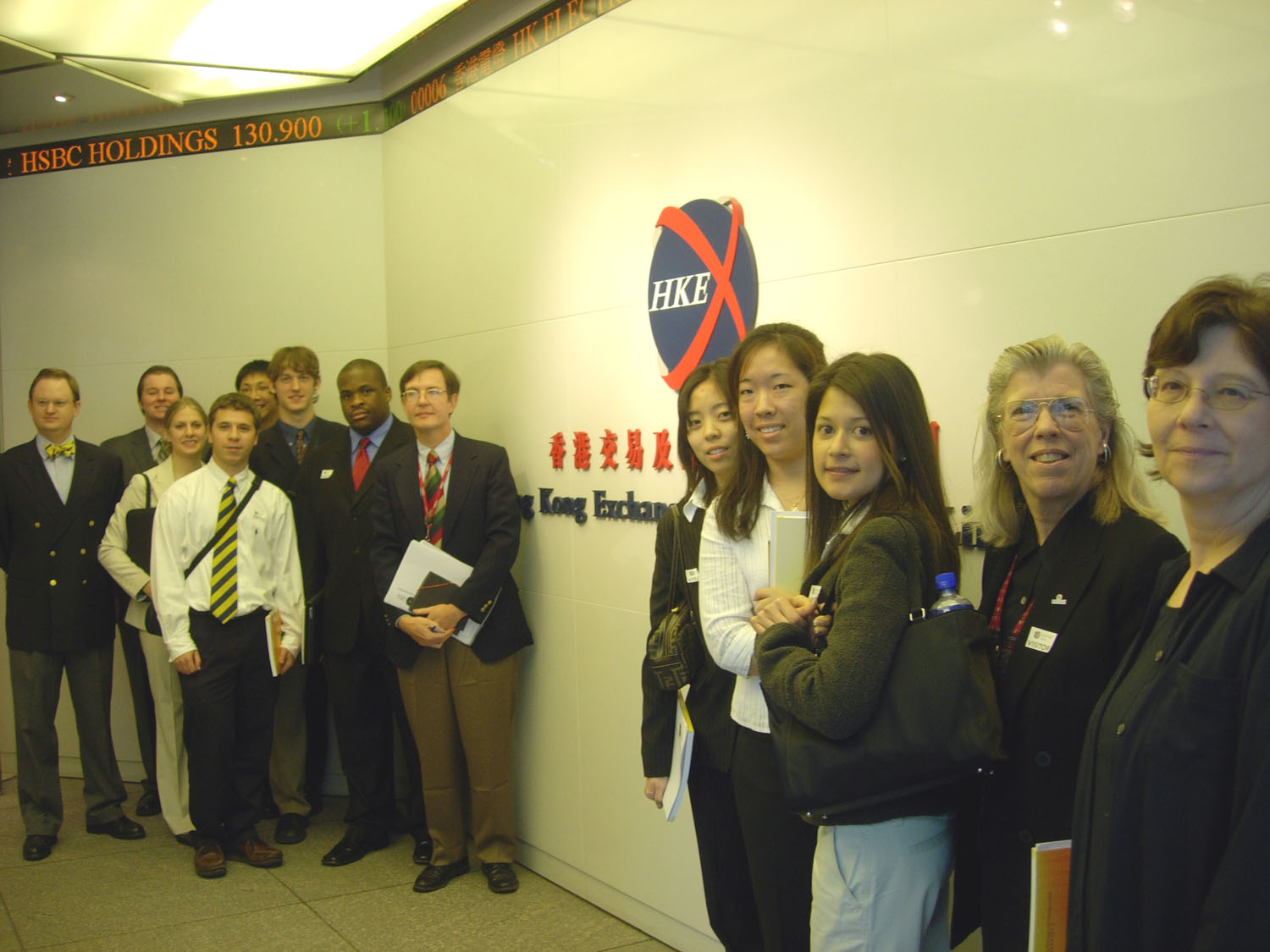 We also learned some surprising statistics about the performance of the HKEx for the fiscal year 2005. For example, there are approximately 1100 listed companies, 64 of which were new listings raising a total of HK$292.7 bn (US$37 bn). Furthermore, the average daily securities market turnover was HK$18.2 bn (US$2.5 bn) and the derivatives market turnover totaled $24.8 mn in contracts.
Since the reunification, Mainland enterprises have had a growing influence in the Hong Kong securities market. In 1997, Mainland offerings (mostly red chips) accounted for 38% of equity turnover. Currently, Mainland companies represent 29% of HKEx's listed companies and 39% of the total market capitalization. Finally, in FY2005 mainland offerings composed 91% of all funds raised through HKEx IPOs.
This reinforced our notion about Hong Kong being one of the premier financial markets in the global economy.